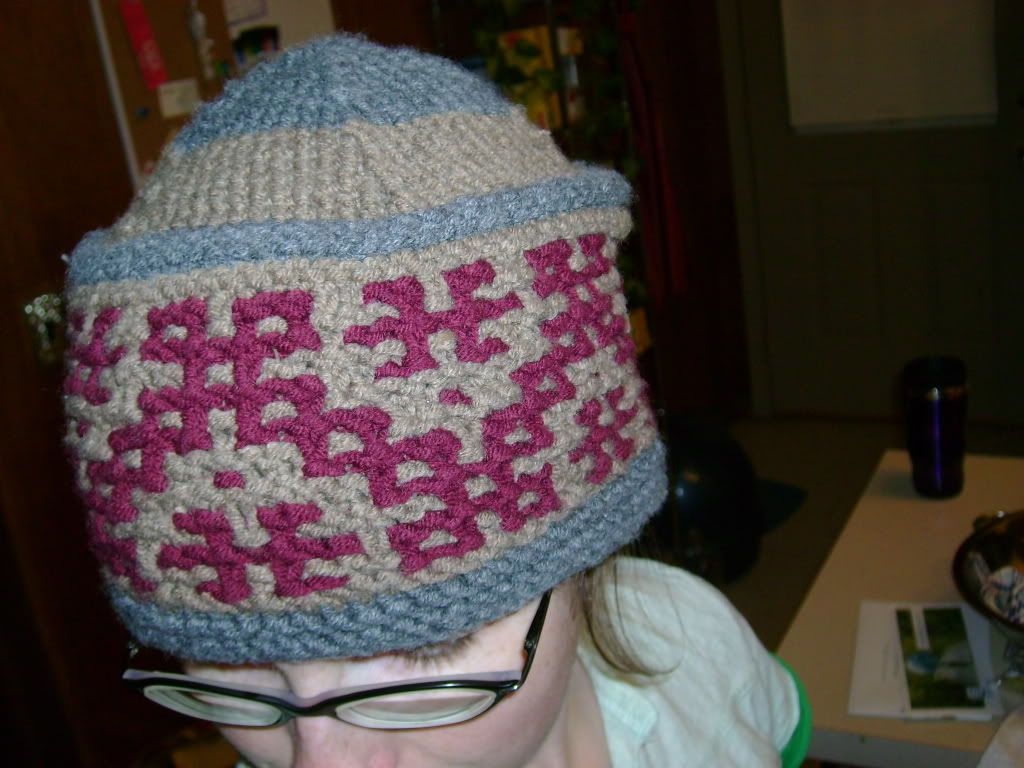 Oh, Hat.
You've plagued me longer than I like--
The child of a whimsy, flimsy promise
That returned to bite me for a year
(and a half).
Oh, Hat.
Look, you have been created,
The bastard child of circular needles,
wool yarn, online pattern, and my
Own imagination.
(And hands).
And there you are, your creation
Completed. You are warm, you are
handsome, you are a good Hat.
I take pride in you, pride in your
Workwomanship, Lovely Hat.
You are the first Hat,
Thus the best one always,
Bearing the fondness of
A First. And as a
Proudly-Worn Love-Gift.